Letting Agents in North Woolwich London E16
Area Feature
North Woolwich is a suburban district located in the London borough of Newham. It is an area which is currently undergoing regeneration and is quickly transforming into an up-and-coming area of London.

Recent improvement works

Recent projects in the area have resulted in the completion of improvement works made to the Royal Victoria Gardens, Pier Parade and Pier Road Open Space.

The works included new sports facilities at Royal Victoria Gardens and a running track in the games area.

There are also spaces for community events such as planned five-a-side football tournaments in the gardens.

In addition, there is a new park entrance and crossing over Albert Road.
Newham Council also built a toddler play area and an active play area for older children on the Pier Road

Open Space, which was completed last year.

On Pier Parade on the other hand, new paving and lighting was installed as part of plans to make the area safer.

Changes have also been made to the play area there, which has had new play equipment installed and is now larger.

New car parking spaces have also been created, to make the area safer for pedestrians.

The improvements were outlined on the Newham Council website which said: "We worked with the Homes and Communities Agency to improve Pier Parade and the surrounding area. We wanted this area to be an active, safe and attractive heart for the community; a place which supports local businesses and a space for residents to use.

"You can now enjoy a safer and more attractive Pier Parade with better paving and lighting. The square is a centre for local residents and community activity. There are market stalls, outdoor seating at the cafe and library, and space for community festivals and arts performances."

Future regeneration plans

However the plans to regenerate the area do not stop there. A collaboration between Newham Council and the Greater London Authority will see more than 5,000 homes built in the area, plus the creation of new business premises.

Demographics

North Woolwich is a relatively young district, with an average age of 30. It has a high number of students and professionals and over 20 per cent of people in the area are educated to degree level, according to official statistics.

It is also a highly popular place among young families, because of the high number of centres and play schools for young children.

The locality is fairly diverse, with many migrants from all over the world. This has helped to enrich the area a great deal, with a variety of different restaurants, cafes and shops that sell goods from all over the globe.

Places of interest

Woolwich Market in Beresford Square is always very popular among the locals, and is full of bargain goods and fresh fruit and vegetables.

It also has many street vendors selling a variety of different food and trinkets.

Then you have got General Gordon Square - a rejuvenated public space that fills with locals when the sun comes out.

Woolwich Common is another area where people tend to congregate and is a green, leafy area of the suburb, which is great for walking in during the summer.


History

North Woolwich used to be considered to be part of Kent until it got absorbed into Newham in 1965.

It was always a fairly industrialised area, although the arrival of the North Woolwich railway station,helped to contribute significantly to its population as workers settled there from other parts of London.

Subsequent waves of immigration and industrial development have helped it to grow into the bustling hub that it is today.
Property To Rent in North Woolwich E16
This is a modern double room, is well-presented and is totally furnished. * This large double room can be used for couple. * Fully fitted Kitchen, common bathroom. * Comfortable (easy to clean) wooden laminate flooring. * Free Internet. * Relocation service.

Tenant Fees May Apply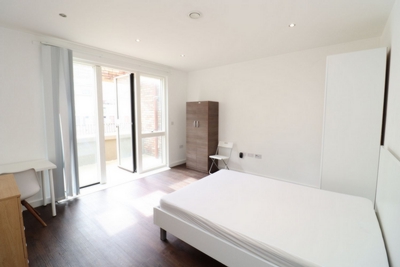 This is a modern en-suite room, is well-presented and is totally furnished. * This large double room for one person only. * Fully fitted Kitchen, common bathroom. * Comfortable (easy to clean) wooden laminate flooring. * Free Internet. * Relocation service.

Tenant Fees May Apply