Letting Agents in Hoxton London N1
Area Feature
Just like Shoreditch, Hoxton's popularity as a place to live in London has skyrocketed. It has become synonymous with edgy fashions, the best bars and cool galleries as well as the place to be if you're a fan of skinny jeans.

Its not just the people and the venues that make it a truly interesting and exciting place to be, you'll find that much of the art and fashion spills out onto the streets, with graffiti that displays some of the best East End humour.

What's all the fuss about?

In a past life, Hoxton was a much rougher area in the cockney heartland. But, as with several of the other once-run-down areas of the capital, it has experienced a massive boom in trendy inhabitants and awesome venues over the last two decades. It has been home to a number of celebrity figures, including songstress Rihanna, further increasing its growing popularity.

Jay Jopling's White Cube and Hoxton Square are smack bang in the middle of the area and have had much of Hoxton's recent success attributed to what they offer.

Hoxton Square has become the favoured hang out of local hipsters and often experiences impromptu music and drama performances. However, it is also a great green area in the middle of the city that offers some great walks and a number of short cuts.

The White Cube is in Hoxton Square and is recognisable by the interesting redesign of a 1920s industrial buildings. It is a two-floor gallery that features a number of internationally known artists. If you're after an interesting cultural experience in Hoxton, this is it.

There are also a number of pubs and clubs on offer for a variety of different patrons. As the area is incredibly fashionable, you get a mixture of your more avant garde residents and the typical London businessmen and women; all of whom mix together during the weekend club scene to create a truly interesting atmosphere. In terms of what pubs you should visit, there are so many great ones, you are best having a look around and finding the establishment that best fits your personality.

Housing options

Just as there is a great variety of inhabitants, Hoxton also offers a number of different property types. From the affordable and cosy to the super trendy and expensive, there are several different types of property to choose from. Because the options are so wide, Hoxton is a good place to live for varying incomes.

Of course one of the best places to live, if you can foot the bill, is Hoxton Square. This area will put you right in the middle of the action and offers some excellent, upmarket accommodation. The big downside to living in such a hip area is that you will have to pay for it.

More developments are always popping up through Hoxton, meaning that those with smaller purses are still able to benefit from such a popular post code. There are a number of well turned out developments that offer some beautiful apartment options.

If you aren't sure about what you're looking for or where you should be looking, you can really benefit from the local knowledge on offer from Estate Agents in London.


Property To Rent in Hoxton N1
A fully furnished double bedroom for single occupant in a four-bedroom with one bathroom house-share. This property is conveniently situated in zone 1, providing excellent transportation connections to central London, with easy access to Old Street station nearby. ? Co-Living Space ? Free WiFi Access ? Monthly Cleaning Service for Communal Areas Included ? Council Tax and Water Bills Covered ? Assigned Property Manager ? Regrettably, we are unable to accommodate children or pets.

Tenant Fees May Apply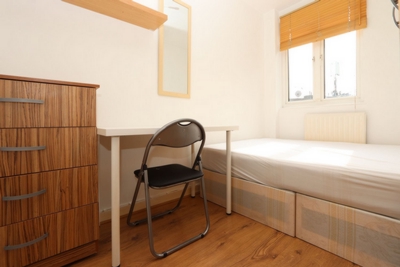 This is a modern double room, well-presented totally furnished. * This large double room can be used for couple. * Fully fitted Kitchen and common bathroom. * Free Internet * Near station (bus, tube)-few mins away from station

Tenant Fees May Apply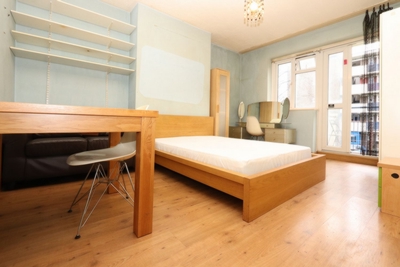 A fully furnished double bedroom for single use within a three-bedroom flat, one-bathroom house-share. Perfectly located in zone 1 with easy transport links to central London. Old Street and Hoxton tube stations are very close by. - Shared Accommodation - Complimentary WiFi - Complimentary Monthly Cleaning (Communal spaces) - Council tax and Water included. - Dedicated Property Manager - Sorry, but no children and no Pets

Tenant Fees May Apply