Use the London Borough Map to find London Borough and Council Information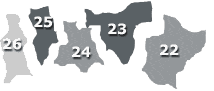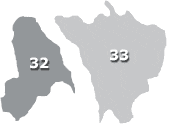 There are 33 (Greater) London Boroughs
Get the real local perspective on all 33 of the London boroughs.
With detailed & honest descriptions of all London UK areas and boroughs.
It could help you discover the next London property "hotspot"!
How much is a one bedroom flat to rent in Chelsea
or what is the asking price for a three bedroom terraced house in Charlton?
With both rental & sales data across all London areas you will never be in the dark!
Council Tax, no one likes paying it but we all have to.
Review our extension charts on your boroughs council tax bands
including Council Tax history going back five years.
How many stops on the tube is Kilburn to Central London
& how long does it take to get from Bromley to the M25?
Does your ideal home have less than an ideal journey into work ... find out before you move!